I thought it would be appropriate to blog about the recent flooding that has occurred in Britain, specifically Cumbria.
Cumbria was hit worst in 2005 by flooding and now again in 2009 is one of the worst places to be hit again. Why are we not learning from our mistakes?
The main problem of all this flooding is that bridges are collapsing under the sheer pressure from the rain water. With Cumbria having 1,800 bridges surely it is important that this issue should try and be resolved? Possibly creating floating bridges maybe?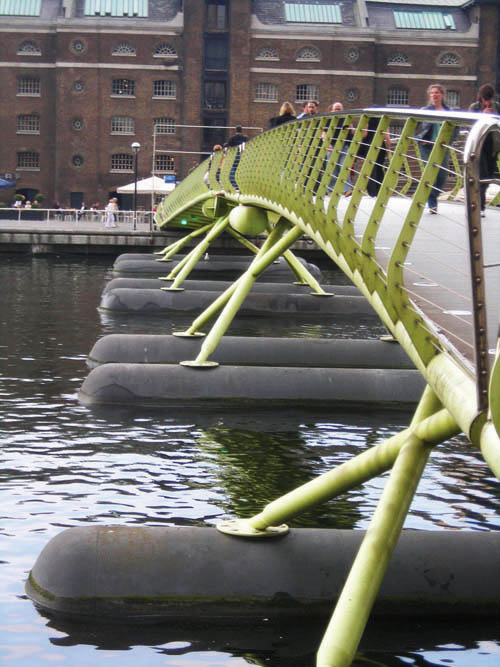 This floating bridge has been constructed on North Quay/West India Quay, London.
As the water level rises so does the bridge and as the water moves the bridge does too.
This may not be the answer to Cumbria's problems but maybe something similar should be designed to help people.



With thanks:




http://www.darkwaters.org.uk/piers/canary-wharf-pier/